About Us
Aesthetics Clinic based in Cheltenham
Specialists in Laser Hair Reduction, Skin Rejuvenation, Vascular Treatments, Pigment Removal and Fungal Toe Nail Treatments.
CALL 07514 598983
SKIN PERFECTION AESTHETICS CLINIC
When it comes to your appearance, you deserve the best care that money can buy. Welcome to Skin Perfection Aesthetics Clinic. We are a Laser Clinic, providing professional, safe and personalised services. If you're looking for the best solution for your hair removal, skin rejuvenation, pigmentation concerns and vascular treatments- you've come to the right place! Give us a call today and book a complimentary consultation meeting.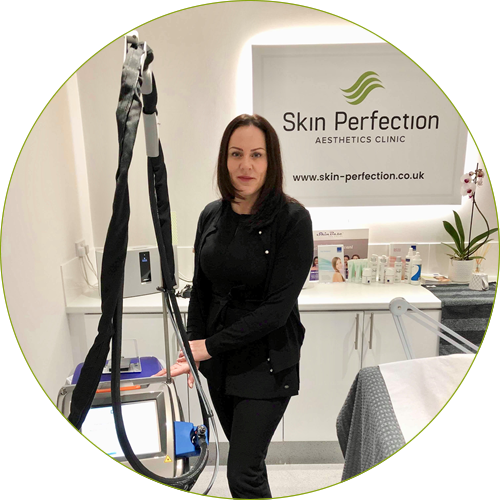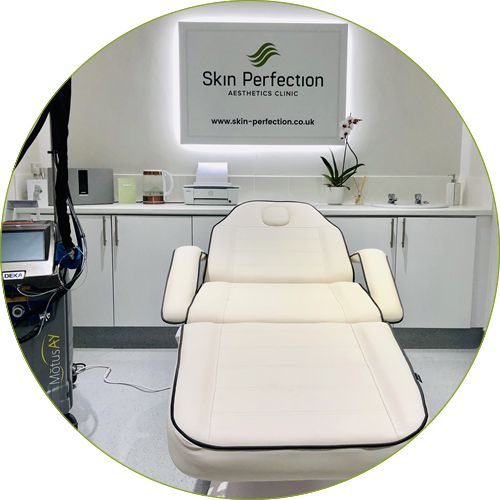 Our clients are our greatest asset. We offer a discreet, approachable and reassuringly personal service to every client. Every relationship and interaction begin with a tailored consultation to ensure your individual needs are met. Our experienced practitioner will discuss your concerns, goals and any apprehensions you may have so that we can create a bespoke treatment plan for you, helping you achieve the results you are looking for.
We have the experience and knowledge to give every client the best possible service, so you can trust us and feel 100% confident.
We strive to make a difference to every client and pride ourselves in helping them to feel confident and achieve the results that they want, from removing unwanted hair to rejuvenating ageing skin.
Skin Perfection Aesthetics Clinic believes in being honest and genuine. We want our customers to enjoy their experience and only offer treatments relevant for our clients.
When it comes to laser hair removal at Skin Perfection Aesthetics Clinic, we use the Motus-AY. It is the only FDA approved, Gold standard and Alexandrite Laser for all skin types I – IV. Motus-AY is also the world's first PAIN FREE laser hair removal solution. It can also treat tanned skin which is not treatable by any other laser as well as fine and fair hair.
CAN WE HELP WITH ANYTHING ELSE?
At Skin Perfection, we're always happy to answer any questions you may have. Feel free to give us a call or send us an email. We look forward to hearing from you. 
Skin Perfection Aesthetics Clinic
Hewlett Hair
30 Hewlett Road
Cheltenham GL52 8DT