Laser Hair Reduction
Aesthetics Clinic based in Cheltenham
We offer a safe, long-term solution to unwanted, excess hair for both men and women.
CALL 07514 598983
We offer a safe, long-term solution to unwanted, excess hair for both men and women. Treatment is suitable for the face and body, is quick and results can be seen after just a few sessions. Price per session and package offers available. If you're interested in this service contact us today to schedule a consultation with our experienced practitioner.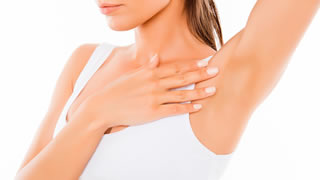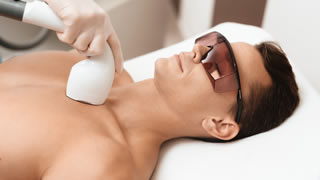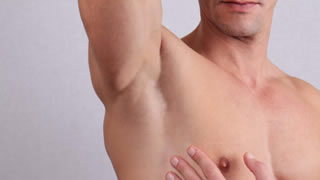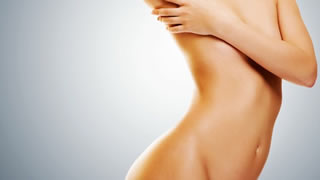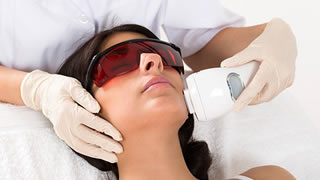 How does light-assisted hair removal work?
Light is selectively absorbed by melanin, the pigment in the hair follicle. The light energy heats the pigment and effectively destroys the hair follicle without damaging the surrounding cells. Face and body hair go through three different phases: Anagen, Catagen & Telogen. Effective hair removal is achieved in the Anagen phase; this is the beginning phase of hair growth.
We use the most advanced laser to bring the best results for all skin types. Fewer hairs will grow back after each session with greater success depending on the number of treatments. We advised between 6–8 treatments.
What area of my body can be treated with laser hair removal?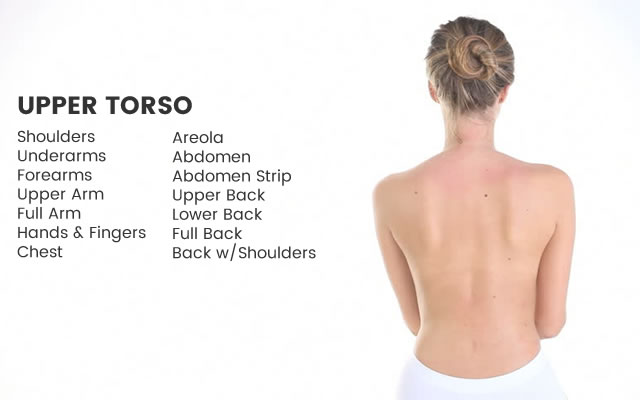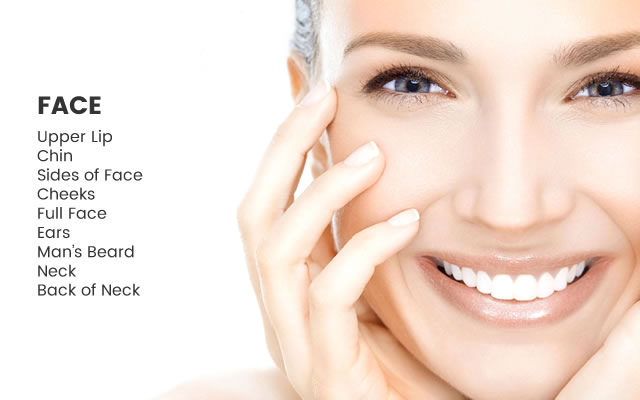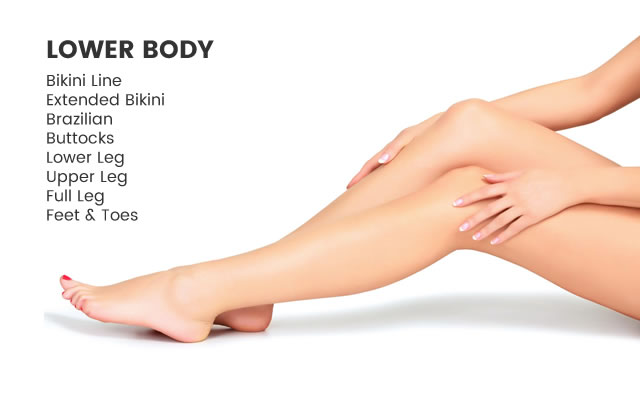 At Skin Perfection Aesthetics Clinic, we treat almost every area of the body. The only exceptions to the list are under the eyebrows, inside the nostrils, over the nipple area and inside the ears.
Am I suitable for treatment?
Most people are suitable for treatment. Best results are often achieved with clients who have fair skin and dark hair. Dark hair is more easily treated as it has a high concentration of melanin. Fair hair, however, contains less melanin and is harder to treat. We recommend a consultation with your therapist to ascertain if the treatment will be successful for you. Grey/white hair has no melanin so is not suitable for treatment, however, there are alternative options we can use to treat these.
Our therapist is highly trained and has extensive knowledge in using this dermatologically tested scale to identify and treat different skin types. We use the most advanced Alexandrite Laser Motus-AY that can effectively treat all skin types I – IV and even tanned skin and very fine hair.
What will happen in my first laser hair removal appointment?
During your consultation, we will assess the areas to be treated. This means we'll need a small amount of hair growth to be visible in order to access the hair. We will then discuss the number of treatments and intervals needed between sessions before carrying out a patch test on the area by shaving the hairs. This allows the laser energy to be absorbed deeper into the root of the hair. We will often test multiple laser settings to establish the best results for your skin and hair type.
Your first session can take place at least 48 hours after your test patch has been completed. You will shave at home first then we will perform the treatment, apply aftercare and discuss aftercare during each appointment. The best results are achieved with regular treatments due to the hair growth phases.
After each treatment, the hair growth will slow down and it will usually take approximately 2 weeks for the hairs to fall out. Your next appointment will be booked in about 4 – 6 weeks when some hair has regrown. With each treatment session, less and fewer hairs will grow back and take longer to show so we will gradually space the treatments further apart.
What will I see after the treatment?
The hair follicles are damaged by heat, but the hairs remain in the follicles. The dead hairs shed after 1-3 weeks as the epidermis renews. During this period the hairs well seem to 'grow' as they are pushed out by the new epidermis
How long does each treatment take?
Treatments can take as little as 10 minutes to an hour, depending on the size of the treatments area.
How many laser hair removal treatments will I need?
It varies from person to person as hair, skin type and area differ, multiple treatments are usually recommended for the best results we advise 6+ treatments. During each session hair in the active growth phase (Anagen phase) can be affected by the laser, time is needed for hair in the Catagen and Telogen phases to move into the Anagen phase.
How will the treatment feel?
We have done our research at Skin Perfection, we believe we have purchased the best machine available, working alongside Lynton Lasers, Award Winners in Aesthetics for the last 3 years. Our machine is the Motus-AY, FDA approved, the gold standard and really is pain-free.
CAN WE HELP WITH ANYTHING ELSE?
At Skin Perfection, we're always happy to answer any questions you may have. Feel free to give us a call or send us an email. We look forward to hearing from you. 
Skin Perfection Aesthetics Clinic
Hewlett Hair
30 Hewlett Road
Cheltenham GL528DT