Microneedling
Aesthetics Clinic based in Cheltenham
Microneedling can be used on all skin types with no risk for serious side effects.
CALL 07514 598983
Micro-needling, also known as Collagen Induction Therapy (CIT) is a minimally invasive skin rejuvenation cosmetic procedure which is carried out by causing controlled micro injuries to the skin. This process stimulates the body's collagen production by generating a natural healing response. This is done by tricking the body into thinking there has been trauma when each fine sterile needle punctures the skin, encouraging the production of new collagen and elastin cells in the papillary dermis. In addition, new capillaries are formed which help to thicken and 'plump up' the area. The procedure can be performed on the face and body man usually or using an electronic aid such as derma pen. Numbing cream can be used minimise discomfort.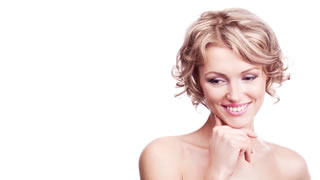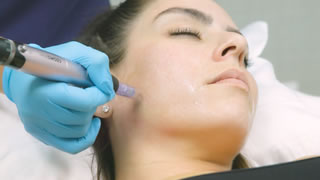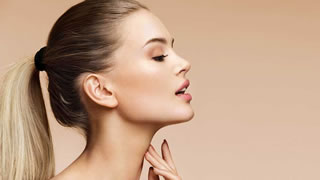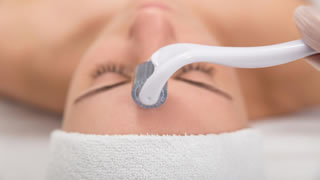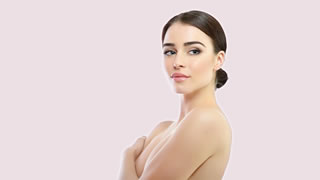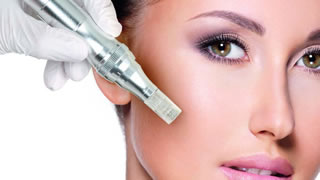 WHAT ARE THE BENEFITS OF MICRONEEDLING?
Skin Rejuvenation
Fine lines and wrinkles are caused by the loss of elastin and collagen. By stimulating the production of both of these elements the skin can appear plumper and smoother. This is most effective on fine lines when the treatment is used as a preventative measure rather than a cure later in life.
Aging skin however, this is thin in texture can also be treated using CIT. The growth of collagen and elastin triggered can outweighs the natural collagen breakdown. This can achieve a more youthful appearing plump (thicker) skin. Micro-needling can also achieve immediate results to minimise the size of pores (and black heads) which can last up to three of four weeks due to the revascularisation process that takes place.
Hyperpigmentation
Hyperpigmentation can be caused by hormonal changes, exposure to the sun, aging or medication. CIT is one of the most effective of all the procedures used to treat pigmentation. Hyperpigmentation occurs due to uneven production of melanin throughout the layer of skin. Wherever melanin is produced in excess, dark spots appear. This irregularity in the generation of melanin can be caused by acne, cuts, sunburn etc. These dark spots are very stubborn and become more pronounced with time instead of fading away naturally. The reason behind this is that the skin stops producing new cells as a person ages. This is where micro needling comes in to give the skin the perfect boost to restart its's growth process. The small controlled injuries made to the skin cause surface bleeding which compels the body to start tis healing process. Over a period of 10 to 14 days, new collagen is formed. This new layer of skin is free from any kind of sports or marks. Dark spots of both the epidermis and the dermis layers of the skin can be reduced with the help of CIT. The micro-needling procedure requires 4 -6 secessions with a gap of 4 – 8 weeks on average between each session. The skin starts responding after the first session itself and at the end of the whole procedure; rejuvenated, firm and spot-free skin is achievable. CIT for dark spots is one of the best treatments methods because it is chemic-free and induces the body to naturally heal itself.
Scars/Stretchmarks
CIT is a great option to reduce the appearance of scars and stretchmarks due to its ability to stimulate the body into producing collagen, elastin and new skin cells. As previously described, CIT works to rejuvenate, improve pigmentation and enhance skin elasticity. Both scars and stretchmarks are often characterised by their distinct colour, texture and overall appearance which can be improved using CIT. Both stretchmarks and scars are likely to require ore treatment's in order to see best results.
Acne scaring is a very common concern for clients seeking treatment. The micro wounds on the area where acne scars are prevalent stimulate the production of collagen, elastin and new skin cells to rush to the area, working to improve the texture and feel of the skin whilst reducing the appearance of pitted scars. The process of micro-needling physically breads down the fibrosis and allows the skin to "let go" of the denting surface skin. Naturally this results in smoother surface of the skin.
How many treatments will I need?
For basic skin rejuvenation, as series of 2 – 5 treatments (one week apart) is usually recommended to achieve maximum results. As the results rely on kick-starting your body's own collagen production, it can take 4-8 weeks before you start to fully see the benefits taking effect.
For hyperpigmentation you should expect to require 4-6 sessions spaced 4–8 weeks apart to allow for complete cell regeneration.
Stretchmarks and scars may require ore treatment sessions dependent on severity.
Will I need maintenance treatments?
In most cases maintenance appointments are advised every 2-3 months dependent on individual requirements.
How much 'downtime' should I expect?
The downtime with this treatment is very quick and you should have recovered between 24-72 hours. After any Micro-Needling / Collagen Induction Therapy treatment, your skin will usually be slightly pink and you may experience some mild bleeding and bruising depending on your treatment.
Am I a good candidate?
Collagen Induction Therapy is suitable for all skim types, and ideal candidates are those who wish to improve skin laxity, smooth lines and wrinkles, slow the onset of the ageing process or improve the appearance of scarring. Medically suitability will be assessed individually during consultation.
Contraindications
Active acne
Herpes or any other local infection
Moderate to severe chronic skin disease such as eczema and psoriasis
Blood dyscraisas, patients on anticoagulant medication
Extreme keloidal tendency
Patient on chemo/radiotherapy
Raised moles, warts or lesions
CAN WE HELP WITH ANYTHING ELSE?
At Skin Perfection, we're always happy to answer any questions you may have. Feel free to give us a call or send us an email. We look forward to hearing from you. 
Skin Perfection Aesthetics Clinic
Hewlett Hair
30 Hewlett Road
Cheltenham GL52 8DT