Fungal Nail Treatment
Aesthetics Clinic based in Cheltenham
Offering a solution to help eliminate a fungal infection for both men and women.
CALL 07514 598983
Onychomycosis (Fungal Nail) Treatment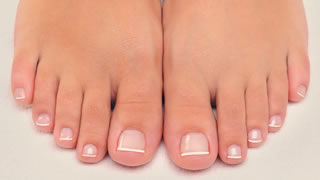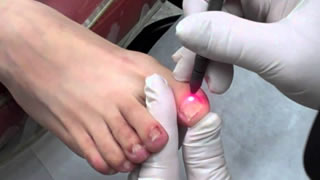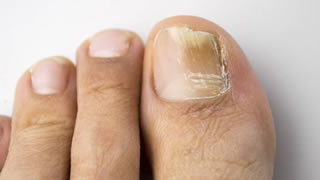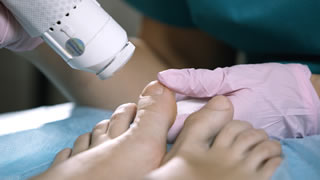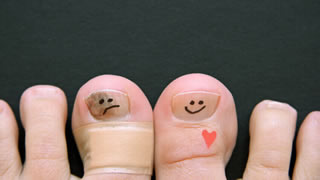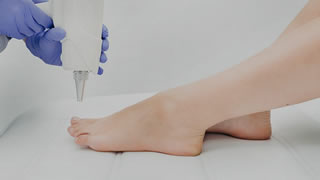 How does the treatment work?
Light is absorbed by the water in the skin underneath and around the nail creating heat. This heat helps to destroy the dermatophytes and eliminate the fungal infection. The laser applicator is placed on the nail and a short pulse of light is released. The entire nail bed and nails matrix is then treated in this way.
How does the treatment feel?
A degree of heating and some discomfort is felt during treatment. But this will subside, and a cold compress will be applied.
Are there any side effects?
The side effects of laser treatments are generally mild and transient 9unlike the side-effects of some of the medications used to treat fungal infections). The area may be red immediately after treatment and maybe a little swollen and tender, but this usually subsides within a few hours. Unwanted reactions are rare but may include a small blister in the area around the nail, or temporary lightening or darkening of the skin. In rare cases, if the nail is very badly infected the nail may fall off, but if this occurs, it will be replaced by a smoother, uninfected nail.
CAN WE HELP WITH ANYTHING ELSE?
At Skin Perfection, we're always happy to answer any questions you may have. Feel free to give us a call or send us an email. We look forward to hearing from you. 
Skin Perfection Aesthetics Clinic
Hewlett Hair
30 Hewlett Road
Cheltenham GL52 8DT